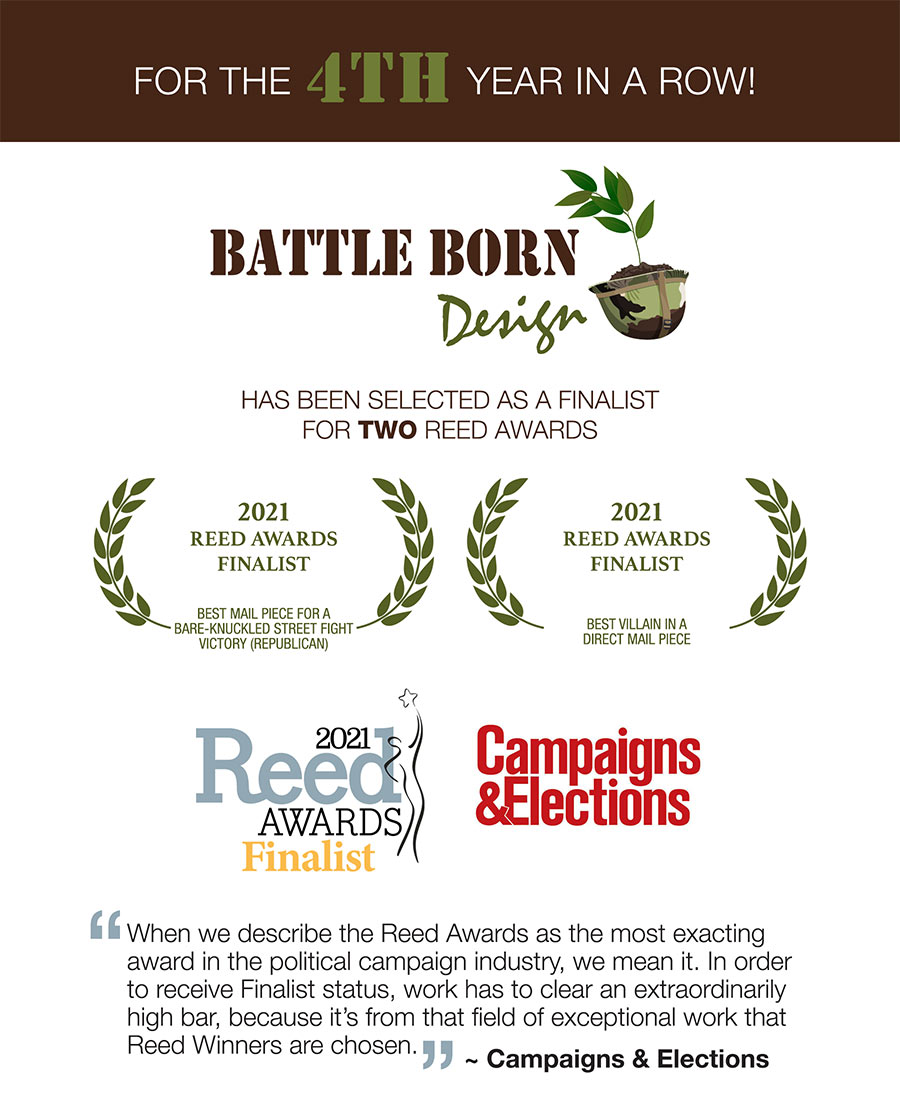 May 4, 2021
Battle Born Design Named a Finalist for Prestigious 2021 Reed Awards
We are pleased to announce that for the fourth year in a row Battle Born Design has been selected as a finalist for the Reed Awards! And this year we are up for TWO awards! The annual Reed Awards, named after Campaigns & Elections' founder Stanley Foster Reed, are considered one of the most prestigious awards in political campaigning, campaign management, political consulting, and political design. We are honored to be named alongside other amazing creative firms in the business of political design!
Here are the exciting categories we are up for. Drum-roll please…
Best Mail Piece for A Bare-Knuckled Street Fight Victory (Republican)
Best Villain in a Direct Mail Piece
This year's Reed Awards & Conference will be held later this year. Winners will be announced on May 13, 2021.